Main information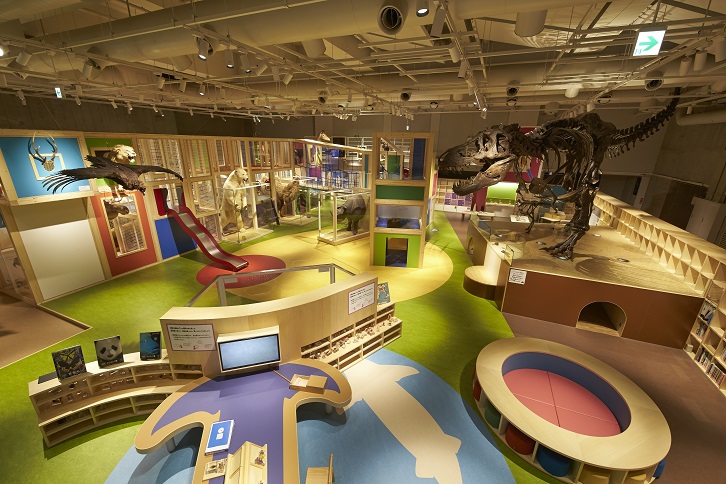 ComPaSS is an exhibition area for children and their families.
Entry is permitted for a parent or guardian accompanying up to five children.
*Guardians: Parents or adults 20 years and above.
Primarily aimed at families with children aged 4 -6, but those who are 0-12 years old can enter with them.
Not permitted usage by unsupervised children and by groups with only over 13 year old people.
Necessary to get the admission tickets for compass. (Required from 0 year old child.)
* An entrance fee to the National Science Museum is required separately.
(General · university student 620 yen, high school student or less · free for 65 years and over)
Issuance of admission tickets
In May and June, the admission tickets are issued every day next to the Global Gallery on the 1st floor.
However, from July 2018, the ticket issuance system and prices for weekdays and weekends and holidays will differ.
Entry time
There are six sessions per day.
Each session is 45 minutes, with a maximum capacity of 60 people who will be replaced after each session.
Late arrivals will only be able to stay until the end of their 45 minutes session.
①10:00~
②11:00~
③12:00~
④13:00~

★

⑤14:00~

★

⑥15:00~
★workshops held by museum staff (from every Tuesday to Sunday)
Notes
As a result of events, or for other reasons, the area may be subject to limited usage.
Advanced booking for groups is not available.
Please do not RUN, PLAY TAG, CLIMB UP THE SLIDE, JUMP ON A SUSPESION BRIDGE.
In the event of dangerous behavior by children, you may be asked to leave.