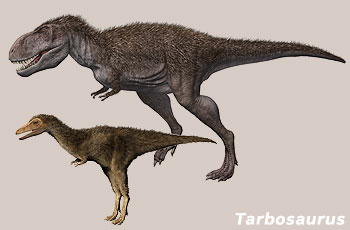 The National Museum of Nature and Science presents a special exhibition entitled as "Amazing Dinosaurs of the Gobi Desert". This temporary exhibition features valuable dinosaur fossils unearthed from the Mongolian Gobi Desert that have contributed greatly to understanding dinosaur evolution and biology.
The Mongolian Gobi Desert became famous worldwide as one of the earth's richest localities of dinosaur fossils, after numerous discoveries made by the team of the American scientists led by Roy Chapman Andrews between 1922 and 1930. Most of the fossils discovered in the Gobi are very well preserved, and to this day continue to fascinate researchers from around the world.
This exhibition almost entirely consists of extremely well preserved original fossils, including mounted skeletons of Asia's biggest carnivorous dinosaur, Tarbosaurus, large herbivore, Saurolophus and massive Opisthocoelicaudia. A juvenile skeleton of Tarbosaurus on display represents the best juvenile specimen so far discovered in Tyrannosauridae. The latest research by Japanese scientists on the ontogeny and growth of tyrannosaurids based on this specimen is also presented.
It is our hope that many of the visitors enjoy the beauty of the specimens with their own eyes going through the vast collection of original fossils from the Gobi. May this exhibition be an exciting learning opportunity of the latest knowledge of dinosaur studies and also of on-going research activities in the Gobi Desert.