Research Activities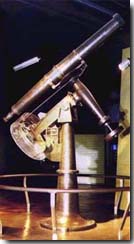 As the only comprehensive museum for natural sciences in Japan, the National Museum of Nature and Science, since its establishment in 1877, has been engaged in research related to natural history and the history of science and technology. The work of the Museum focuses on studying the history of the Earth and living organisms in order to better understand issues related to biodiversity and environmental changes, and throwing light on the development process of science and technology. Towards this end, the Museum is committed to employing state-of-the-art research methods, while also consistently pursuing empirical research utilizing specimens and other research material. Further, as one of the leading research centers in Asia, the Museum collaborates with various other organizations to implement research programs.
To create and maintain a national collection of research material, the Museum actively collects specimens from all over the world. Currently, the collection boasts more than 4 million items.
The National Museum of Nature and Science is a data provider for the Global Biodiversity Information Facility (GBIF), and makes information on its collections available worldwide. The Museum has also created a database on the history of science and technology in Japan, and publicizes the information on its website. The Science Museum Net is a website operated by the Museum with the objective of promoting the creation of a network of science museums in Japan. In order to implement the above activities, the Museum has a research organization comprised of five Research Departments (Departments of Zoology, Botany, Geology and Paleontology, Anthropology, and Science and Engineering), two gardens (Tsukuba Botanical Garden and Institute for Nature Study), three information and research centers (Center for Collections, Center for Molecular Biodiversity Research, and Center of the History of Japanese Industrial Technology), and the Showa Memorial Institute, Tsukuba Research Center.