Expanding realm of taxonomy and evolutionary biology 2014.12.2[Wed]~12.3[Thu]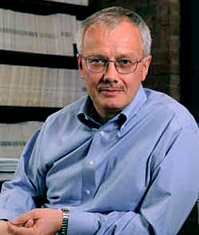 The 30th International Prize for Biology will be awarded to Dr. Peter Crane of Yale school of Forestry & Environmental states, USA. In his research on plant systematics and evolutionary history, Dr. Crane is the first in the world to integrate paleontological information with information from plants in the present world. Through this research method from a novel point of view and along with leading plant systematics research and analysis, his contribution in spreading knowledge about plant diversity and conservation among the general public has been highly regarded worldwide.
This symposium was orchestrated to commemorate Dr. Crane's award and on the first day of the symposium, therefore, we have invited the world's leading researchers involved in the classification and evolution of animals, plants, fungi and plant fossils to lecture on the diversity of living organisms in English. In addition, a special lecture by Dr. Crane will also be conducted wherein simultaneous interpretation will be available.
With the aim of promulgating biodiversity research and its results, lectures by leading Japanese researchers from a broad range of fields will be conducted in Japanese on the second day's session.
We look forward to welcoming many participants on both days.

Date
December 2 (Tue.), 2014
10:00-17:30
Venue
The Japan Academy
7-32 Ueno Park, Taito-ku, Tokyo 110-0007, Japan
Eligible participants
Researchers, College / Graduate School students and others
Registration limit
200 participants
*Advance registration required
* Registration deadline : November 20 (Thu.)
Participation fee
Free
Attention
This web page will be unavailable from 20:00 on Nov. 21 (Fri.) to Nov. 24 (Mon.) due to server maintenance.
Contact
Communication and Cooperation Division
National Museum of Nature and Science
7-20 Ueno Park, Taito-ku, Tokyo 110-8718 ,JAPAN
Program
All lectures during the symposium on Dec. 3 (Wed.) will be conducted in Japanese.
Please see the Japanese web page for details.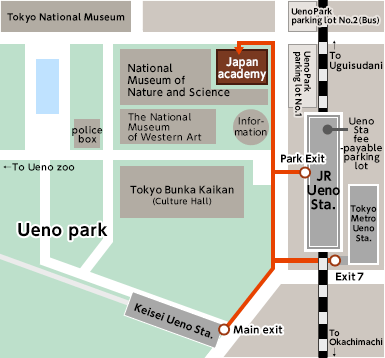 *Participants may enter and leave anytime during the symposium.
Time table
Contents
Language
9:00―10:00
Registration
English
10:00―10:10
Opening program
English
Session I. Zoology

10:10―10:45

Reconstructing the animal tree of life in the era of genomics
Gonzalo Giribet (Harvard University)
English

10:45―11:20

The tree of life in the light of the discoveries of the three new phyla, Loricifea, Cycliophora and Micrognathozoa
Reinhardt M. Kristensen (University of Copenhagen)
English
Session II. Mycology

11:20―11:55

Phylogenomics of wood decay fungi and the "End of the Carboniferous"
David S. Hibbett (Clark University)
English
11:55―13:00
Lunch
―

13:00―13:35

A parasitic root on the fungal tree of life inferred using phylogenomics
Timothy Y. James (University of Michigan)
English
Session III. Botany

13:40―14:15

Genome duplication and angiosperm diversification
Pamela S. Soltis (University of Florida)
English

14:15―14:50

Ancestral traits and specializations in the flowers of the basal grade of extant angiosperms
Peter K. Endress (University of Zurich)
English

14:50―15:00

Coffee Break
―
Session IV. Paleobotany

15:00―15:35

Late Mesozoic pre-angiosperm vegetation
Patrick S. Herendeen (Chicago Botanic Garden)
English

15:35―16:15

Fossil flowers: New insights in angiosperm evolution
Kaj R. Pedersen (University of Aarhus) and Else Marie Friis (Swedish Museum of Natural History)
English

16:15―16:30

Coffee Break
―
Special Lecture by the prize winner

16:30―17:30

Paleobotanical data and the origin of flowering plants
Peter Crane (Yale University)
English
and Japanese
(simultaneous translation)

18:00

―
Reception
―