Motto, Logo and Logotype
The year 2007 opened an exciting new chapter for the National Museum of Nature and Science. That year marked the 130th anniversary of the Museum's foundation and the opening of all of the permanent exhibits of the Museum to the public, after more than a decade of building construction, refurbishment and exhibit development. Given the significance of this turning point, the Museum marked the occasion by adopting a new motto, "Explore the Power of Imagination," and creating a new logo and logotype to reflect its mission and role.
The overall shape is a rhythmic parabola, encouraging everyone who sees it to imagine a range of meanings.
Through a full spectrum of operations in science and science education, the National Museum of Nature and Science provides a forum that leads people from wonder to enlightenment and knowledge, stimulating the imagination and stoking their natural curiosity. Our new motto elegantly captures that commitment. The logo is designed to give free play to the imagination. Depending on the viewer, it may suggest the teeth of a dinosaur or shark, or a gate. Individually, the marks that make up the logo may appear to some as petals, to others as candle flames. The imagination points the way forward.
Motto:
Explore the Power of Imagination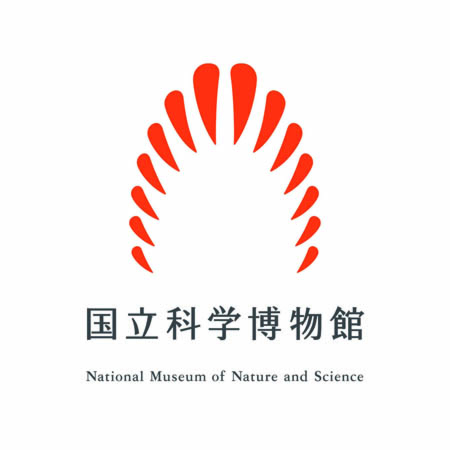 Symbol and logotype designed by: Taku Satoh, graphic designer
Reprinting of the logo and logotype without permission is prohibited.