The Paleolithic age was the oldest, longest, and most mysterious period in the human history of Japan. Of the excavation surveys into the Paleolithic age being carried out all over Japan, those conducted at cave sites in Okinawa in recent years produced unexpected, successive findings.
The world's oldest fish hooks and small beads made of seashells stretching back 23,000 years into the past were discovered in the Sakitari Cave in Okinawa Island. Analyses of the vast quantity of unearthed animal remains showed that the Paleolithic people ate Japanese mitten crabs when they were in season. Japan's oldest well-preserved human remains from 27,000 years ago were discovered at the Shiraho Saonetabaru Cave Site on the Ishigaki Island, which revealed that the humans who lived during that period used caves as tombs.
Focusing on the results of various ongoing research projects, this exhibition showcases the background to the unique culture established by the Paleolithic people of Okinawa, as well as the appearance and living conditions of the Paleolithic people who lived on the Ryukyu Islands. How did our ancestors, who crossed seas to reach these islands, interact with nature? What brought them happiness and caused them distress? We hope this exhibition provides an opportunity to imagine these people from the distant past, as well as to further understand the sincere, continuous research being carried out and even the smallest artifacts discovered.
Exhibition
Title
Amazing discoveries in Paleolithic Okinawa!
Period
April 20, 2018 – June 17, 2018
Hours
9:00-17:00

*9:00-20:00 on Fridays and Saturdays
*9:00-20:00 on April 29, April 30 and May 3
*9:00-18:00 on May 1, May 2 and May 6
*Last entry 30 minutes before closing.
*Opening days, hours etc. are subject to alteration. Please check the website before your visit.

Closed
Mondays (Except April 30, June 11)
Organizers
National Museum of Nature and Science
Access Map
National Museum of Nature and Science, Tokyo
Adress
7-20 Ueno Park, Taito-ku, Tokyo 110-8718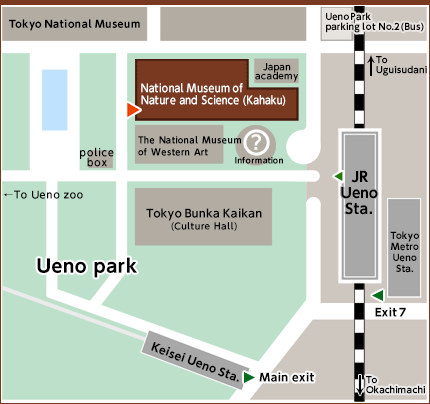 Highlights of the Exhibition
1: Environment of Okinawa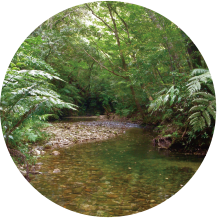 The Ryukyu Islands, which include Okinawa, consist of an arc-like chain of islands spreading over approximately 1,200 km off the southwest point of the Japanese archipelago. The islands used to be a part of the continent, but it appears that when humans first reached their shores, they closely resembled the islands as we know them today. Take a look at the location, environment, and rock formations that make up the geological structure of the Ryukyu Islands while pondering over their history.
2: Unique Wildlife Inhabiting the Islands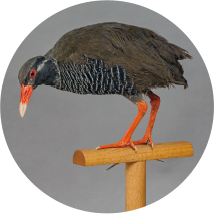 Migrating across seas is an extremely difficult task for animals. As a result, wildlife inhabiting environments consisting of small islands—just like the Ryukyu Islands—evolve independently in a way that is unique to each island. Examine how the endemic species and extinct wildlife of the Ryukyu Islands live or lived.
3: The Arrival of Paleolithic People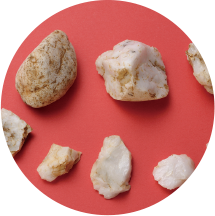 Approximately 36,500 years ago, the Paleolithic people arrived on the islands, which had their own rich natural environment that played host to different species of wildlife. Resulting from archaeological and anthropological surveys that started around 1970, Japan's oldest human fossils found at the Minatogawa people and the Yamashita-cho Cave infant have been brought to light one after another. Paleolithic human fossils are rarely found in Japan and other East Asian countries. This exhibit showcases how they were discovered and what we have learned from them.
4: Discovered Lifestyle of the Paleolithic People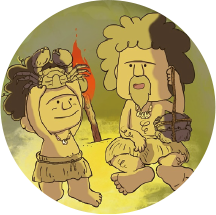 Surrounded by seas, the islands' land area and types of flora, fauna, and rocks are limited in comparison to those of the continent. The lifestyle of the Paleolithic people who lived on the Okinawa Islands has long been shrouded in mystery, but investigations of the Sakitari Cave (located on the south of Okinawa Island) that were commenced in 2009 have revealed a unique culture and lifestyle. They created a variety of tools with the use of seashells and caught wildlife from the rivers and seas.
5: Discovery of New Human Remains (Shiraho Saonetabaru)
Countless remains from the Paleolithic age have been discovered in Japan and other regions of East Asia. The vast majority of which, however, are tools made of stone, and hardly any bones of the people who made them have been found. Okinawa is an unusual exception to this rule in that the bones of people from the Paleolithic age have been continuously discovered. Surveys of the Shiraho Saonetabaru Cave Site on the Ishigaki island that started in 2010 have also resulted in regular excavations of well-preserved Paleolithic human fossils.
6: Still a Hot Topic! Research into Okinawa's Paleolithic Age
The successive, ongoing discovery of remains from the Paleolithic age in Okinawa allow us to overwrite the image we have established of Paleolithic people up until now. Such discoveries include human and wildlife fossils, as well as tools made from seashells. Despite this, many more mysteries remain, which is why investigative excavations aimed at solving them continue to be carried out.